The New Normal
In the age of instant gratification, parents and patients (and doctors) expect orthodontic treatment to be far more efficient than the traditional 24mo estimates of generations past. A recent survey conducted regarding their perceptions of orthodontic treatment found that the majority of patients (74% of adolescents and 59.2% of adults) felt that treatment should be completed 12 months or less.

Understanding patients' perceptions toward treatment is important because when treatment length is significantly out of step with their expectations this will have an impact on both case acceptance and patient compliance. Adolescents in particular had strong negative opinions in the survey about treatment going longer.
Our failure as a specialty to recognize this shift in expectations has left a vacuum now filled with gimmicks like 6month smiles and "Fast Braces" where patients are considering paying for inferior results simply to avoid a what they think will be a 24 month "sentence." Shorter treatment times don't have mean cutting corners, and it is about time that we start communicating what we have to offer more effectively to the public. 
Given the advances in technology, patients' perceptions about how long treatment should take with decent compliance are actually pretty spot on. My target treatment time for all patients, in Invisalign or braces, is now 12 months. This is 100% achievable with Invisalign or with precision passive self-ligating braces in combination with digital technology.
Here is a treatment summary from my last 10 removals from braces and Invisalign showing total visits, clinical minutes, and months in treatment. The Invisalign group exhibited a slightly greater degree of difficulty and had a greater proportion of adult patients, but for both groups the average treatment time was right around a year.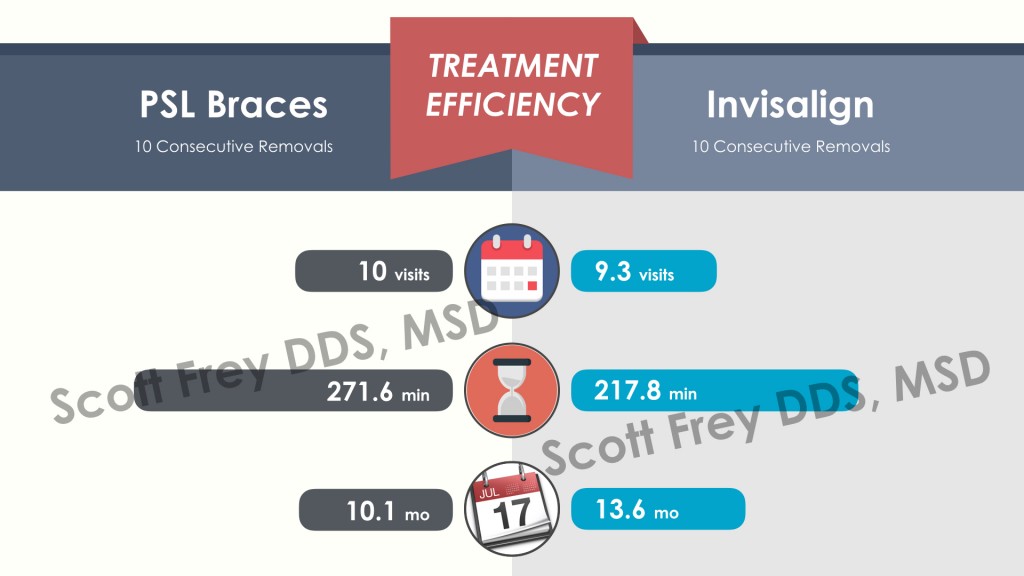 I don't really see many Class I mild crowding patients, so this wasn't a slouch sample. Below is a representative case from the sample of a patient treated with fixed appliances. The patient was a 13yo Female. Treatment was completed in 11mo, 3mo with Carriere Motion Appliance for unilateral class II, followed by 8mo in SLX brackets.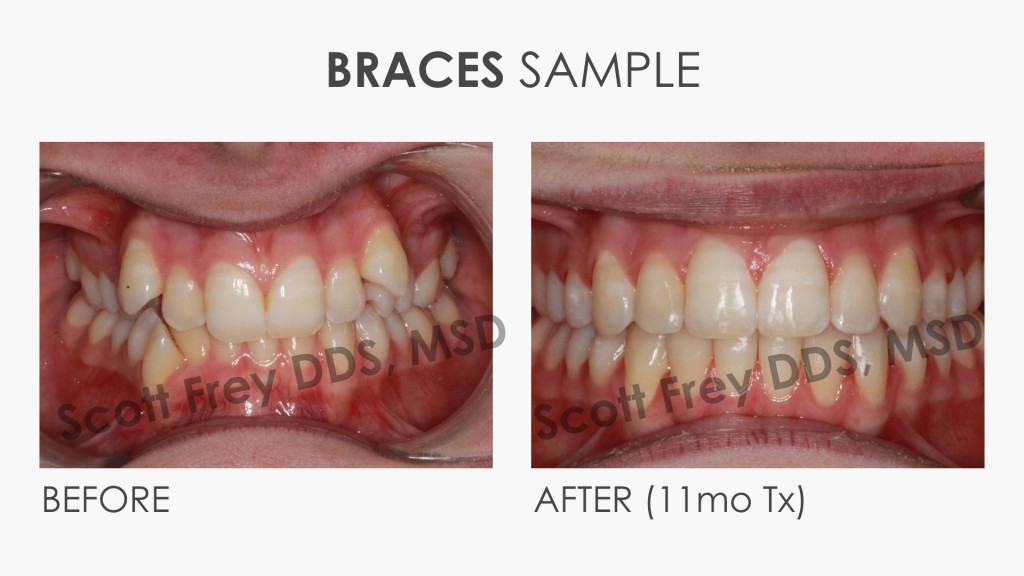 Here is a representative case from the sample of a patient treated with Invisalign. The patient was a 39yo Female. Treatment completed in 15mo, with weekly aligner changes.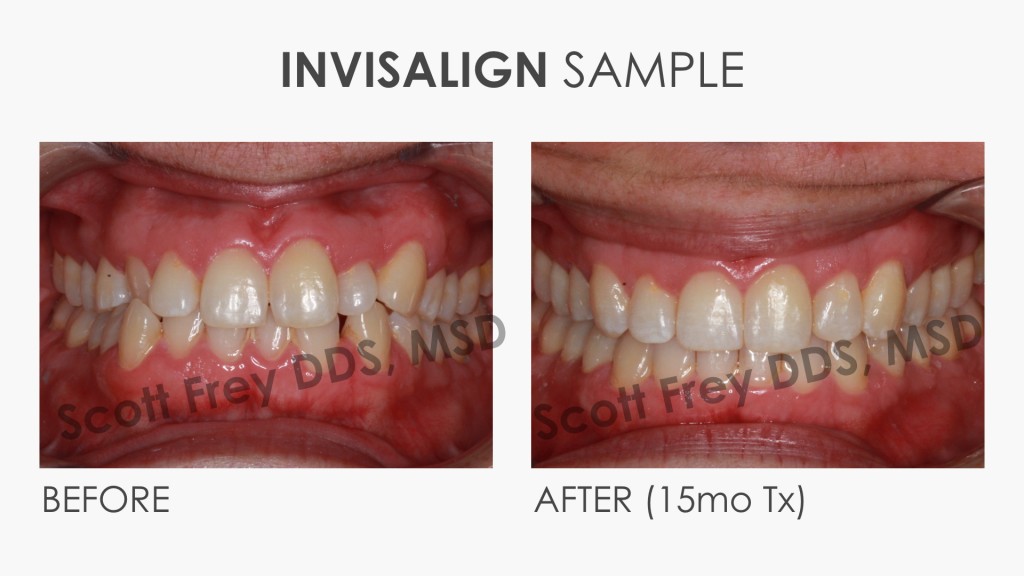 I think it is time we start embracing 12 months as the new normal for the targeted treatment time for our patients. Given the strains on motivation and the oral environment that occur with extended treatment times, delivering excellent results as efficiently as possible is the right thing to do for our patients. The concern that I hear doctors voice about people on flexible financial contracts skipping town after treatment is a red herring and really isn't a reason not to do our best.