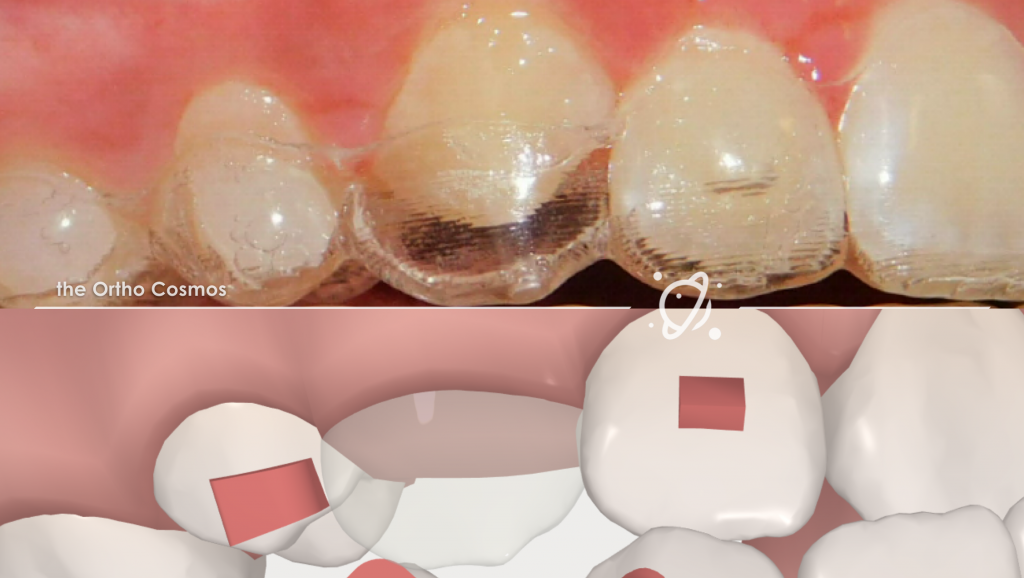 Managing Erupting Teeth
When it comes to the treatment of adolescents with aligners, there will be cases where patients are in the mixed dentition or have unerupted teeth. Previously, aligners were not favored when teeth had not erupted and waiting for the permanent dentition was a factor in case selection. I used to consider the ability to have aligner coverage of all the teeth and attachment control were critical components. With current treatment options and developments in the Invisalign system, we can implement various techniques for handling unerupted teeth. These features take additional considerations and careful planning for managing tooth eruption successfully.
Eruption Tabs
This feature is available in the Invisalign Teen product. Eruption tabs work on the premise of teeth erupting passively into available space. The concepts of driftodontics and natural tooth eruption make these features effective when enough space is created. That is the key factor. The eruption tabs are like pockets to guide teeth to erupt. They prevent over-eruption of these teeth.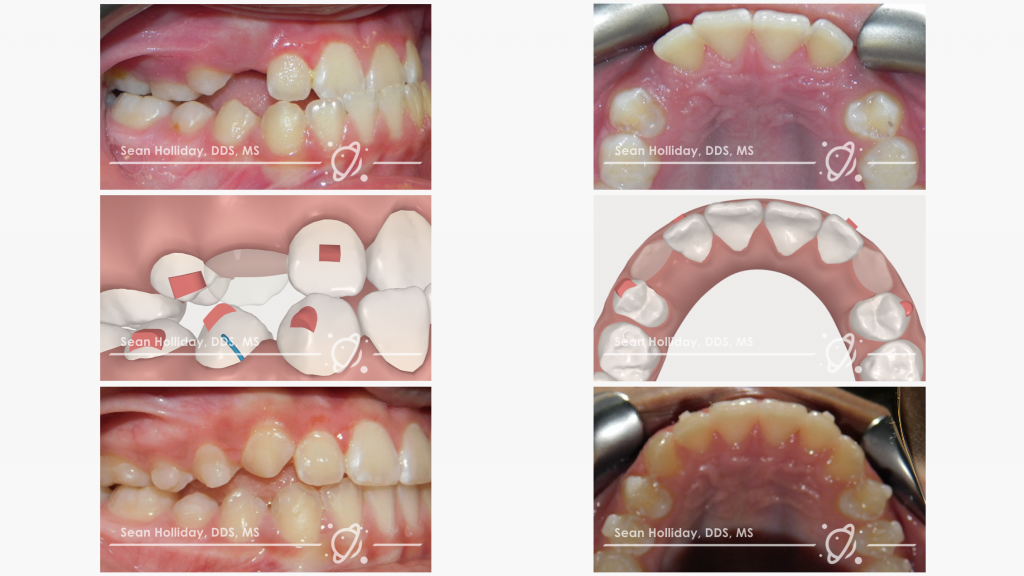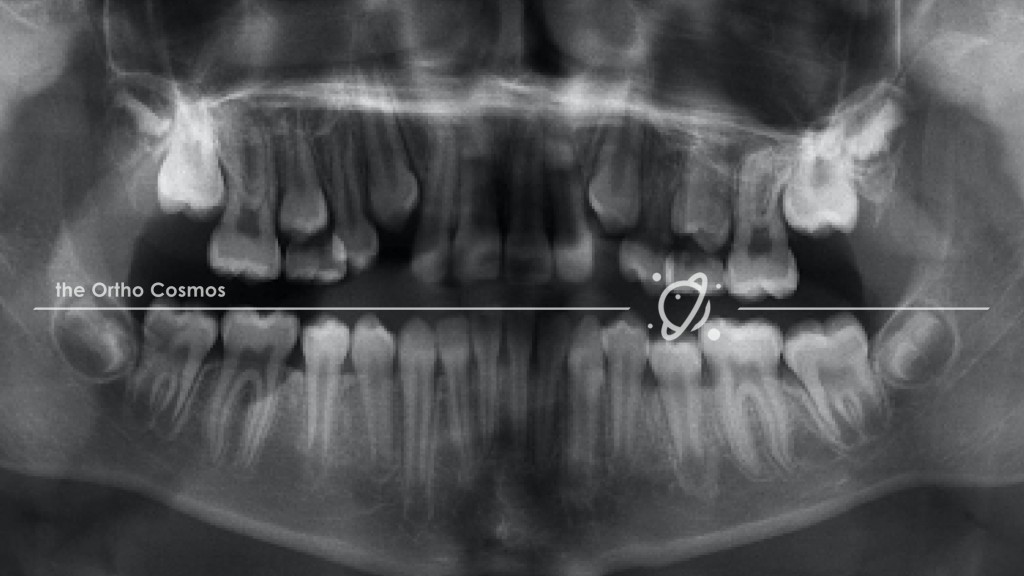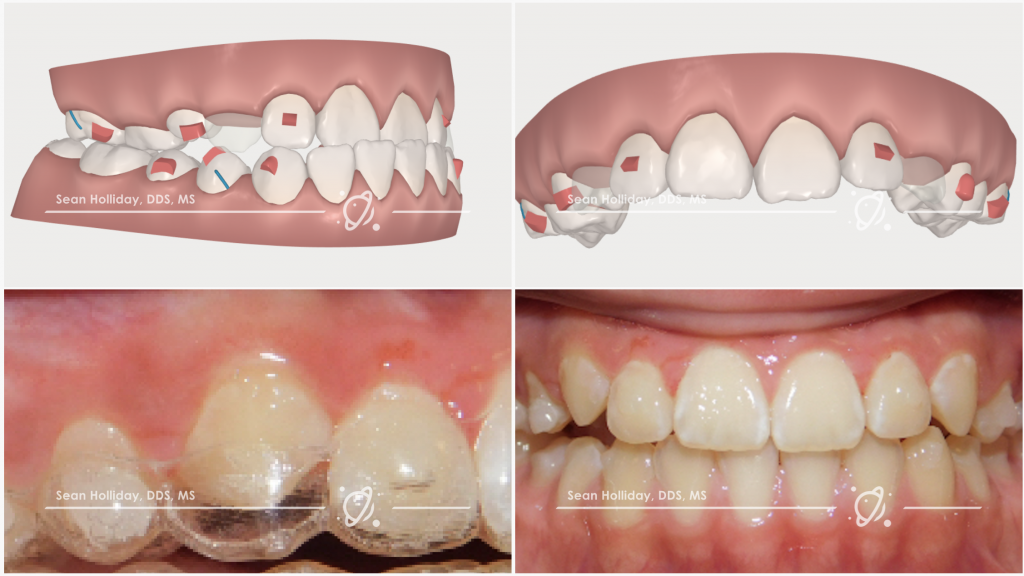 Pontics
When eruption tabs are not available, pontics are a useful substitute. Pontics are generated by the technicians at Align Technology. It is important to consider the pontic should be a full pontic, and not have undercuts as they taper gingivally. Consider pontics in these cases are not designed to retain a tooth-colored pontic material, but are designed to be eruption tabs. As such, they should be designed as closely as possible to the eruption tab shape and with lesser inciso-gingival length. I have also found that is it helpful to request pontics that are larger than the anticipated size of the erupting teeth.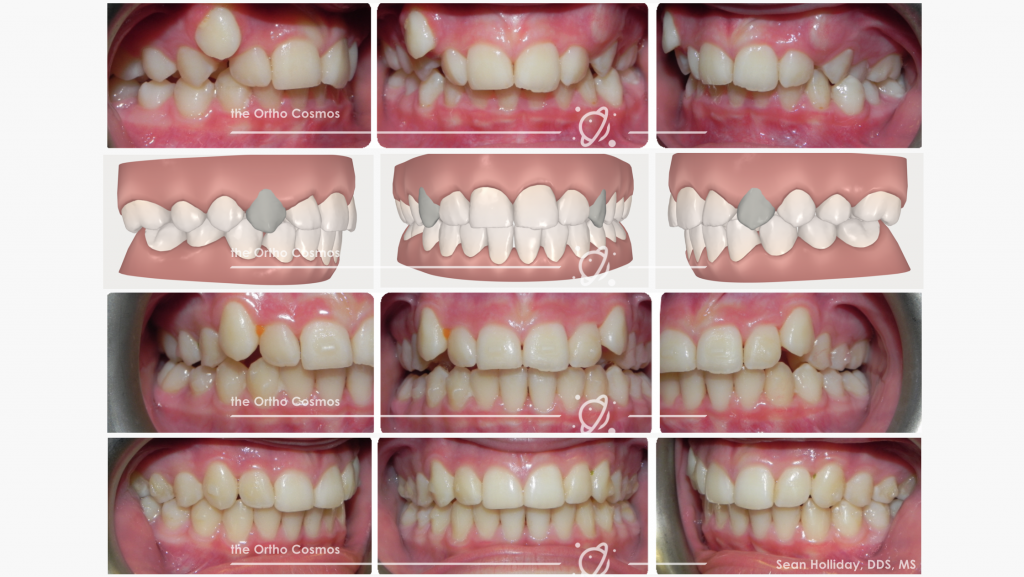 Additional Aligners
Adolescent aligner cases commonly need orders of additional aligners when teeth have not fully erupted. For that reason, patients and parents should be advised of additional scans when teeth erupt. We advise Invisalign treatment works similarly to the way that additional brackets are bonded when we make space for teeth in a bracket system. The difference being that we rescan and order additional sets of aligners to continue the treatment progress. Informing ahead of time on what is expected helps to manage questions and concerns on the new teeth that suddenly appear.
The timing of those additional scans is therefore predicated on the timing of eruption. Design of the clincheck should be doctor directed, by intuitively looking at the time it would take for an erupted tooth to come into the arch. This is where accepting the clincheck must make sense to you, as the doctor. I recommend to err on the longer number of stages.  It is far more efficient to initiate an early refinement, instead of having to rescan and order additional aligners while still waiting for the teeth to erupt.
Create Enough Space
Another piece of advise I give when it comes to erupting teeth is to make sure sufficient space is created. In most clincheck setups I have reviewed, there is oversight in the fact that maxillary canines often are wider mesio-distally on the gingival third. In these cases, insufficient space is created and teeth remain "stuck" because an aligner system is much more passive in it's approach.  In a fixed appliance system the brackets are wires will force the tooth into position. I often accept a pontic or eruption tab design and request space to be opened on the mesial and distal of the virtual object.