Checking Invisalign Attachments & Flash
The use of Invisalign attachments are an important part of achieving the best results with Invisalign, so it is essential that these attachments are properly placed and that their integrity is checked during the course treatment. They shouldn't be worn down, chipped, or missing to work effectively. The tried and true way of visualizing the attachments has always been to air-dry the teeth completely. However, when you use composite materials, like Ivoclar's Tetric EvoCeram Shade T, that blends in with the teeth correctly it becomes more difficult to assess attachment placement and how they are holding up throughout treatment.
A simple trick to better visualize attachments in order to remove excess material around the attachments and assess their overall shape, is to use a handheld black light. Under natural light, restorative composites are designed to match with the surrounding tooth structure. However, under a fluorescence-inducing UV light, subtle (and sometimes not so subtle) differences in fluorescent qualities between the attachment materials and the tooth become apparent as seen in the diagram below.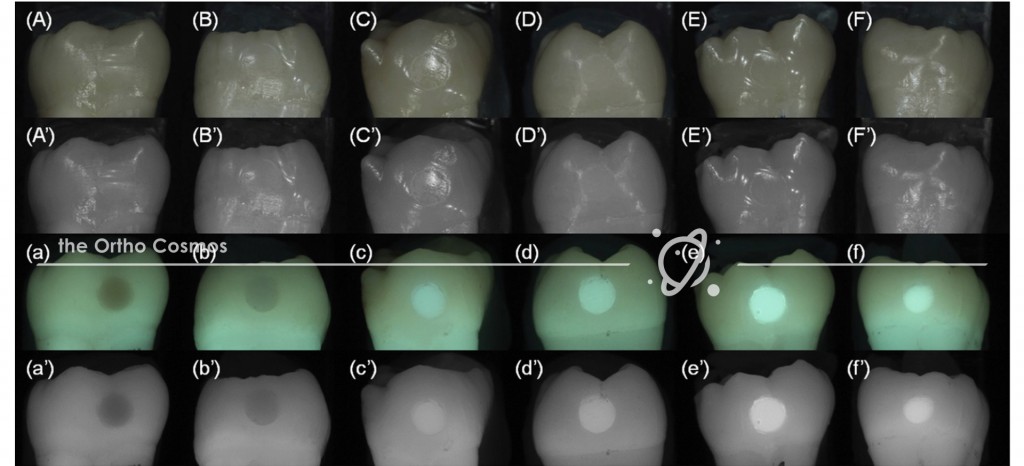 Being able to adequately visualize what is the attachment and what is the tooth helps make cleanup after attachment placement that much faster. Below is a before and after example, with Tetric EvoCeram composite attachments, showing how efficient flash cleanup is when using a black light to aid in visualization.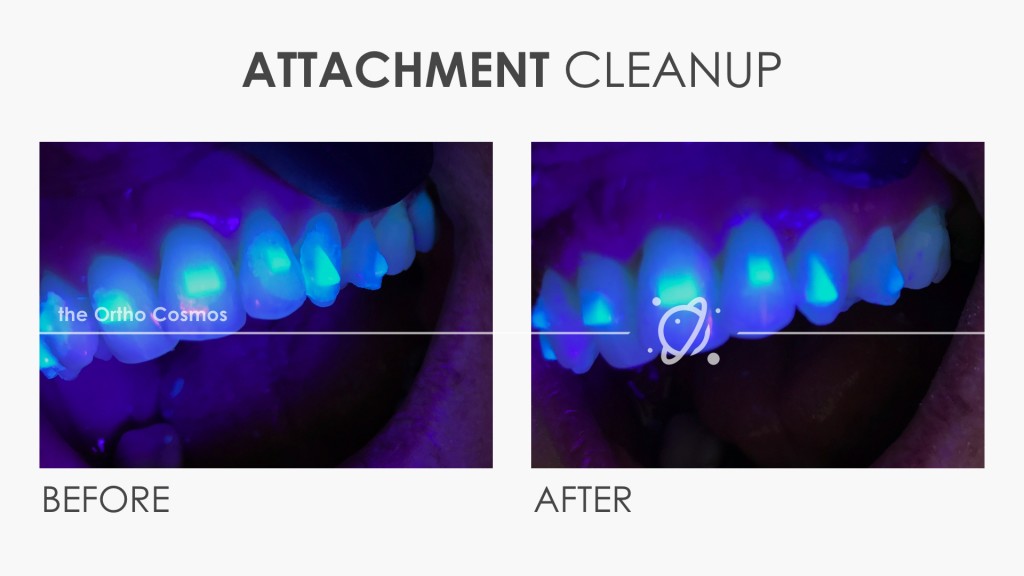 Evaluating Aligner Tracking
If there is any question about how the attachments are tracking relative to the 'pockets' on the aligners, again a black light works well. Below is an image showing poorly tracking teeth and attachments not correctly inside the aligner pockets using a black light.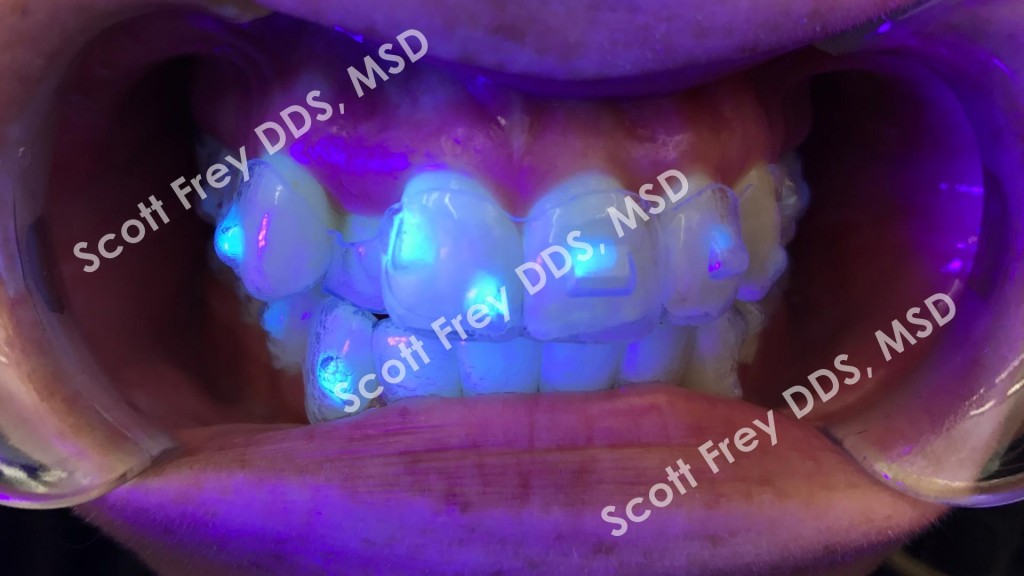 If you have patients who frequently work under black lights, you may get complaints regardless of the material used. There will be some slight discrepancy between the fluorescence of the tooth and that of the attachment material, but under these circumstances, you will want to select a material that isn't as obvious under black light as others. 3M ESPE's Filtek Supreme line of composites has been shown to perform very similar to natural tooth structure under UV light, so that composite is a good option.