Et monuit
Extraction treatment with aligners is possible and can be effective, but be warned. I regularly warn doctors that more complex treatment plans with aligners do need a minimum level of proficiency. The reason being, that anyone can finish a successful case. The true measure of your skill is how you recover from a case that doesn't go "by the book".
Warnings aside, we all will encounter patients that will insist on aligner therapy where an extraction treatment plan is indicated. Some of you like a challenge like I do, and may elect to treat select cases with this technique. I can appreciate that when done properly, cases with extraction treatment can be predictable and a positive experience for both the orthodontic practice and patient.
It's a different skill
I know many orthodontists who use aligner therapy regularly, who do not do extraction treatment with Invisalign. Depending on your patient demographics, you may never feel the need to use this technique. If you are pulling punches on teen cases, Class I, Class II, deep bites, etc, just stay away. It's really not funny to see doctors who have treated very few cases jump into aligner extraction treatment. Sometimes they get lucky, but often I see an orthodontist leave with a bad taste for aligner therapy when there are plenty of opportunities to treat other types of cases. Sometimes, you don't know what you don't know.
Diagnosis, diagnosis, diagnosis
Are you sure it's an extraction case? Unlike fixed appliances that expand and procline, Invisalign is a closed system that has to be intentionally designed to procline and expand. From my experience, it's strength is in retraction and constriction. IPR, expansion, distalization, etc. are tools available in an aligner system if integrated to address various crowding issues.
Measure twice, cut once
Use Clincheck as the diagnostic tool it is designed to be. I enjoy how a patient can be run through various treatment scenarios before even starting to move a single tooth. This is a powerful tool often overlooked. You don't have to guess, simply setup various plans and see how the outcomes change. Then select the treatment plan that best matches your treatment objectives.
Setup for success
Extraction treatment often caters to the mastery of all 3 dimensions with an aligner system. The most predictable extraction cases present with severe crowding where tipping teeth into the extraction sites leads to a great outcome. Some cases are more challenging when a deep bite is present and when root movements are necessary. Often, the most challenging cases present as bimaxillary protrusion with little to no crowding.
Some of the considerations when planning extraction cases include objectives in anchorage, root control, attachment design, staging, incisor root torque, curve of Spee and AP changes. It is important to control the roots of the canines, bicuspids and molars. Add significant attachments on canines, bicuspids and molars with maximum length from occlusal to gingival, or better yet, optimized designs.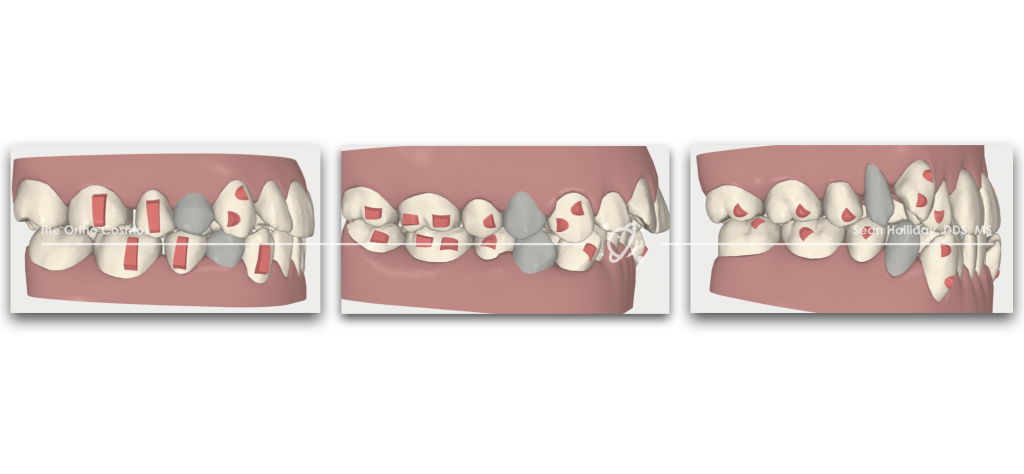 Consider the anchorage in each case (mild, moderate or maximum). G6 protocols should never be used when any mesial movement of the posterior teeth is incorporated and is only effective in maximum anchorage cases. Significant mesial movement of posterior teeth may also require attachment on second molars and more hefty attachments on the first molars.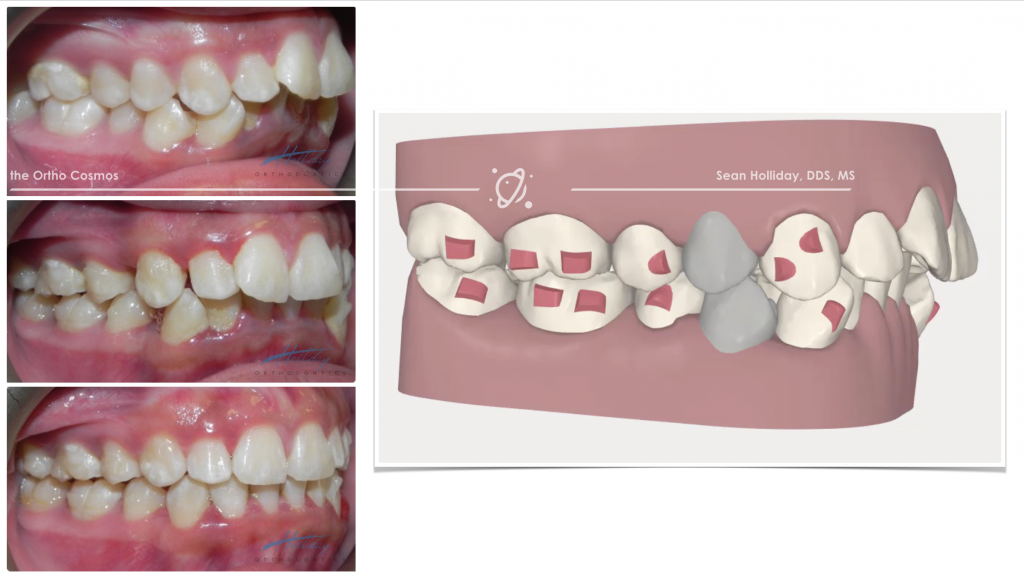 Don't jump without a parachute
Especially if you don't have many cases under your belt. Seek mentorship, learn from all the CE that is available at lectures and online. Don't forget as  orthodontists there are many tools at our disposal. Inform patients that finishing with fixed appliances is a possibility. It is best to warn than to give excuses.