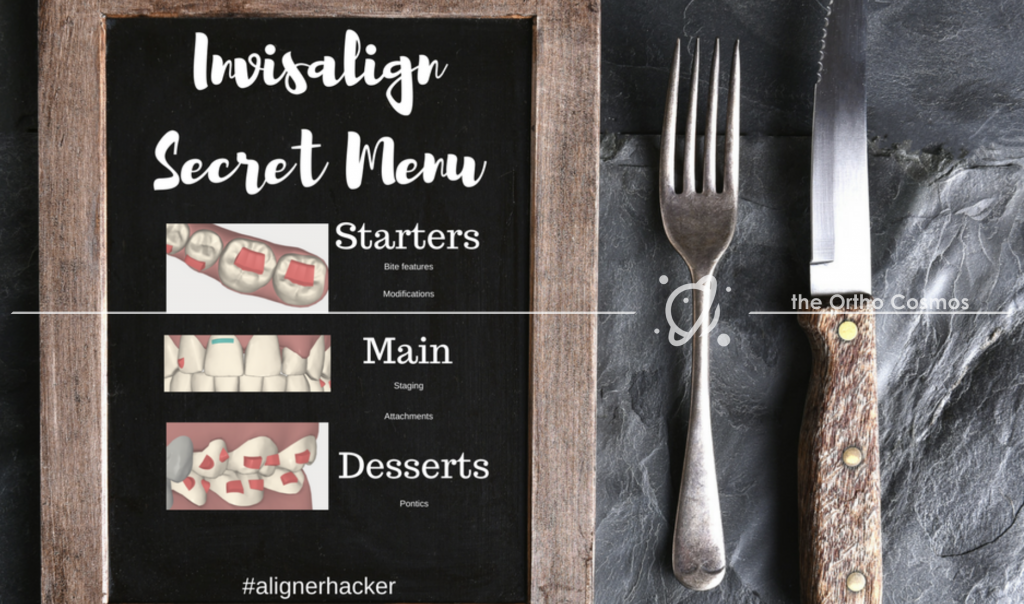 Have you ever ordered the white gummy bear at Jamba Juice or the Cookie Crisp Frappuccino at Starbucks?  Those are not items on the regular menu at these stores.  The "secret menu" allows for customization of the regular offerings and gives its customers an opportunity to hack the menu.  Have you ever hacked the menu of items from Invisalign?
Well Invisalign has a secret menu that can be requested on clincheck to help treat your cases and integrate special tools. Let's go over a few of them:
The rest of this post is available only to orthodontists and orthodontic residents registered with the Ortho Cosmos
Log in to the Ortho Cosmos
Not registered yet?
Click here to sign up for your Free Ortho Cosmos Membership