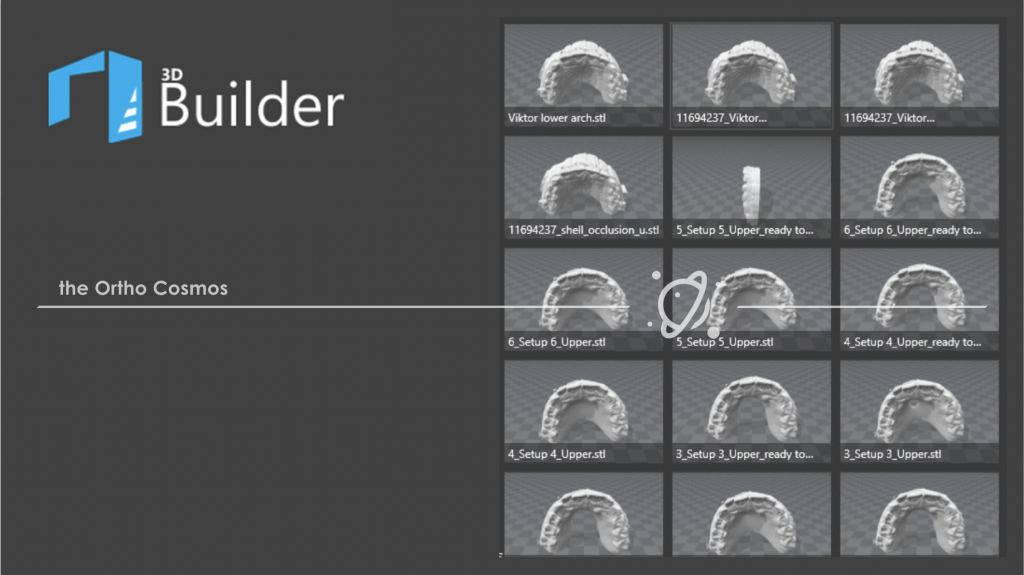 The hidden truth is that there are several CAD software platforms available that are free and can help with basic functions and improve the experience with 3D printing. The advantage is that even a novice can get their feet wet in the 3D printing arena and prepare prints that are effective and well prepared.
3D Builder is a CAD software available in Windows 10 that allows for several basic functions that serve in preparing models for orthodontic purposes. Let's review a few functionalities:
The rest of this post is available only to orthodontists and orthodontic residents registered with the Ortho Cosmos
Log in to the Ortho Cosmos
Not registered yet?
Click here to sign up for your Free Ortho Cosmos Membership