The Digital Twin
It seems that virtual reality (VR), and augmented reality (AR) are hot these days. With the launch of Pokemon Go and the AR tools from Apple, these new technological advancements are growing in utility and reaching customers for mass consumption. Besides offering a novelty item for gamers and hobbyists, have you considered the possibility these could be used in the business community and even the orthodontic specialty?
Augmented Reality
Augmented reality is a view of a real-world environment that is digitally enhanced or augmented by digitally created video, images or sounds. Most AR is done on a real-time basis to enhance a real-world experience with digital data. Augmented reality is intended to enhance a person's current perception of reality. Virtual reality, on the other hand, replaces the real world with a simulated one.
AR was developed in the early 1990's. The first functional AR system started with the Virtual Fixtures system developed at the U.S. Air Force's Armstrong Labs in 1992. At the core of an AR system comes a display that integrates the real-world visualization and the computer generated data. Display options include eyeglasses, HUD (heads-up display), contact lenses, tablets, virtual retinal display, eye tap, spatial projectors, and headsets.
In the evolution of digital interaction, we have come from the personal computer to tablet computing, and the next innovation in interface with technology is AR.
Wearable AR Devices
Smartglasses – Google glass was introduced in 2013 by Google X. Due to privacy and safety concerns, the project stalled after criticism and legislative action. This technology has since been relaunched as a business solution, the Google Glass Enterprise Edition. Several partners have integrated these glasses with built in heads up displays. Even in the hospital setting, the goal is working smarter, improving communication and saving doctor time. Other industries have also embraced the technology to improve work efficiency and reduce errors during complex procedures. Glass promotes staying hands-on, working smarter and more collaboration by being able to access instant expertise.
Smart Phone AR
Pokemon Go – became one of the most profitable mobile apps in 2016. This very popular game created a movement in traveling around town to integrate real locations revealing fantasy characters and avatars. This new concept has proven that the interface is interactive and has mass appeal. Once you get proof of concept, the next step is taking it from gaming to business applications.
AR Applications for iPhone and Android  – Earlier this year, Apple announced to it's app developers what is calls the AR kit. This new software development for iOS will open doors for software developers to create AR applications that use the camera and device features of the Apple ecosystem to further enhance the experience and interaction of the Apple culture followers. The games and applications that were demonstrated revealed how games and further interaction between the digital and real world will overlap more in our lives. One example of this new use in in the Ikea Place app, where furniture from the Ikea catalog can be placed into your room using AR. This way you can try before you buy. Try before you buy smiles…the future is at our doorstep.
Bridge from Structure – Structure has developed a camera that integrates with tablets and smartphones to further enhance the built in camera. It does this by adding a 3D scanning device. Rooms and objects can be digitized to take the real world and bring it into the virtual world. The Bridge device unites them into a VR and AR world without the need for complex design systems. The headset and camera combo allow users to create their own AR experience they call a mixed reality.
Creo – I was impressed to see a recent webinar from PTC, the developers of Creo, where augmented interactions between the physical world and the digital world were presented. An image was shown of a motorcycle, and augmented reality would blend with the real image to add digital tools and metrics to further diagnose the status of the motor bike or any other CAD design. This software can enhance the digital design and integrate a digital twin into the process. Although this company is not in the orthodontic field, imagine our new orthodontic reality is growing in the digital space. CAD design is already here for us. Augmented CAD design can move into our treatment planning and treatment monitoring process.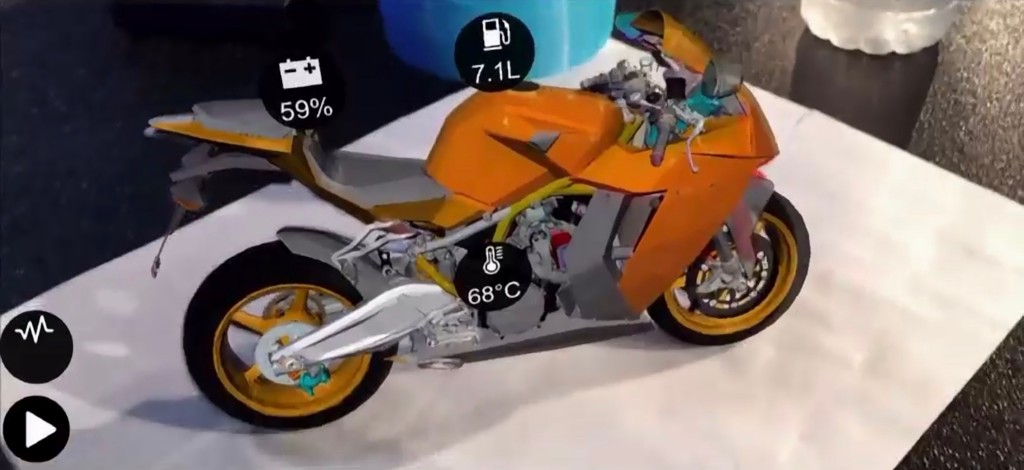 All of these AR functions got me thinking, we are not far off from having a patient interactive, augmented reality solution for orthodontics. Imagine an application where special glasses, a tablet, smartphone, or an intraoral scanner could augment CAD treatment design, 3D diagnostic tools, progress tracking, compliance indicators, tooth movements rates, space closure, and treatment simulations over real images. These could take systems like clincheck, outcome simulators, progress tracking, 3D imaging and treatment monitoring to the next level.
Orthodontic Apps Nearing Augmented Reality
Current systems are using a separate interaction interface, where the patient or doctor see the treatment from a third person perspective. Imagine getting an augmented reality view where progress or proposed results are visible in realtime and overlaid the actual patient.  A true blend of the digital and real-world is a natural evolution of at least three of the current available technologies: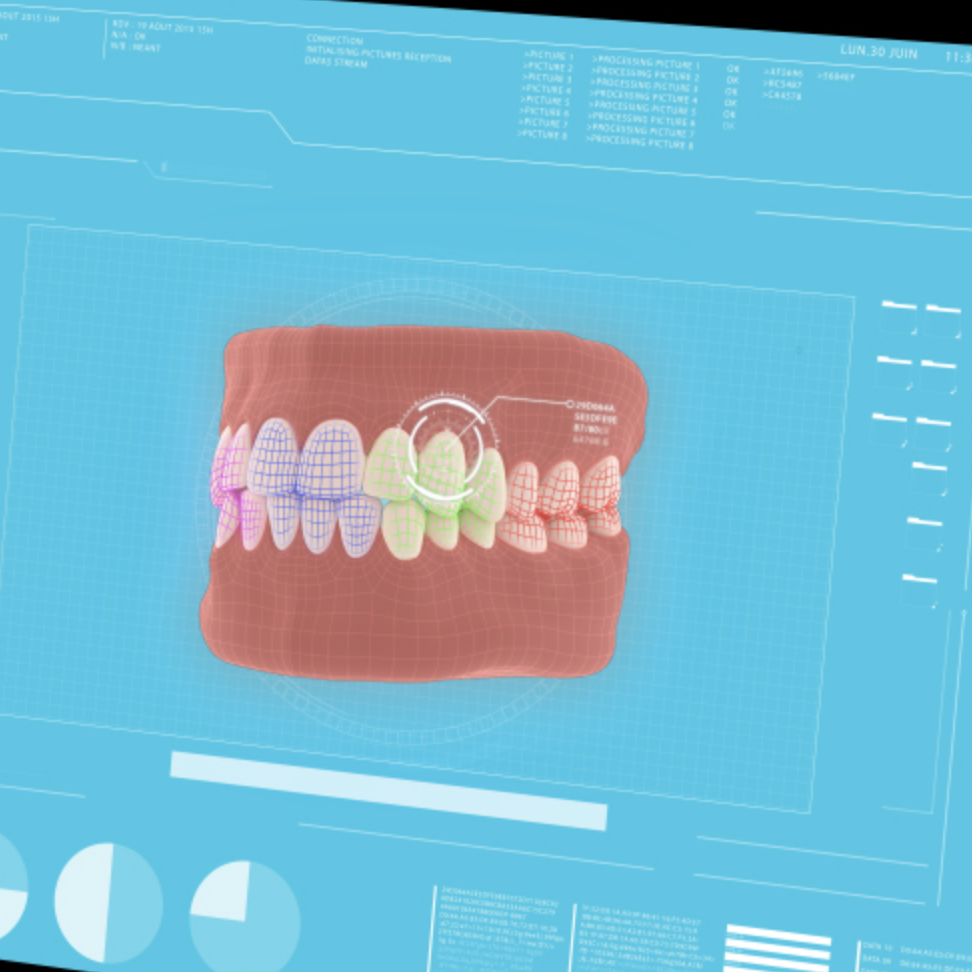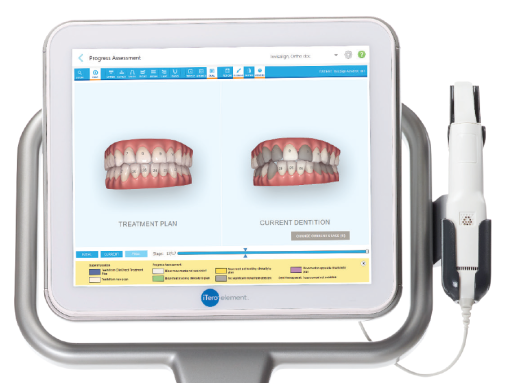 As AR and VR grow. Let's not forget that technology continues to penetrate our specialty and will drive future growth in treatment modalities and patient education. Imagine how AI and AR can further enhance the quality and experience of patient care. New innovations and change can be scary, but for many of us, these are exciting times.