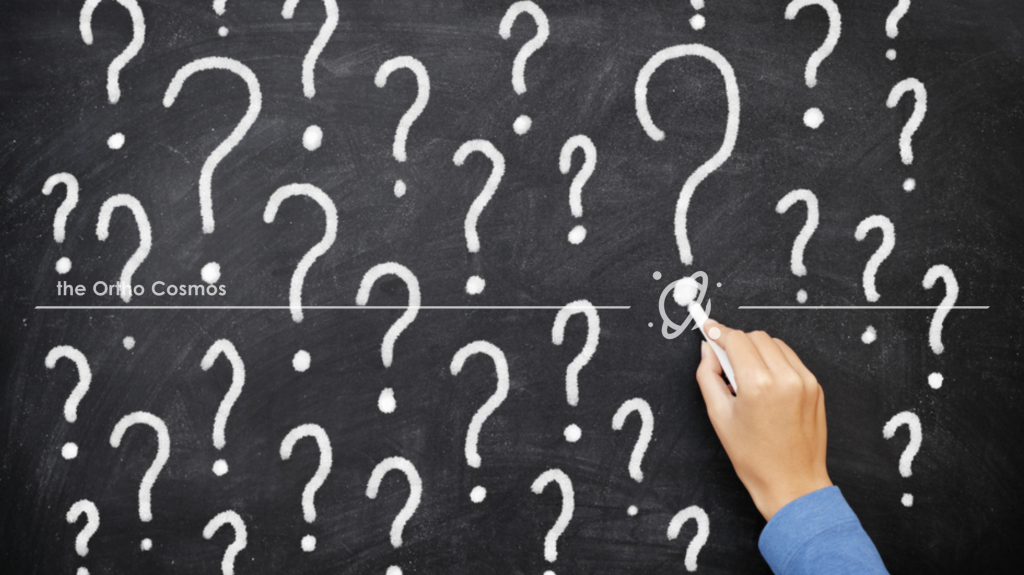 The information age offers so many advantages. Data is more freely accessible. Forums are allowing us to better share information. We can be better connected, and gain more. The problem is that with increased sharing, more caution is also indicated. I would ask you to consider that we should not have a cynical perspective, but we should carefully evaluate what we consume and question current thought.
Challenge status quo. Challenge business advise. Challenge clinical advise. Challenge technology buys. Challenge gurus. Challenge consultants. Challenge publications. Challenge research. Challenge bias. Challenge your perspective. Challenge everything.
You should even challenge what I'm telling you now. Questioning advise is a natural and healthy approach to all the information we gather. There are many motivated influences in our world. The business and future of orthodontics greatly depends on us being well informed. Take a skeptical approach, and test things for yourself.
I am not supporting to live a life of disbelief. Don't accept naysayers at face value either. Remember that just because there isn't sufficient evidence, doesn't mean it doesn't occur. Just because someone discovered the world was round, did not suddenly make it so. But it was the challenge to a long held belief that finally revealed the truth.