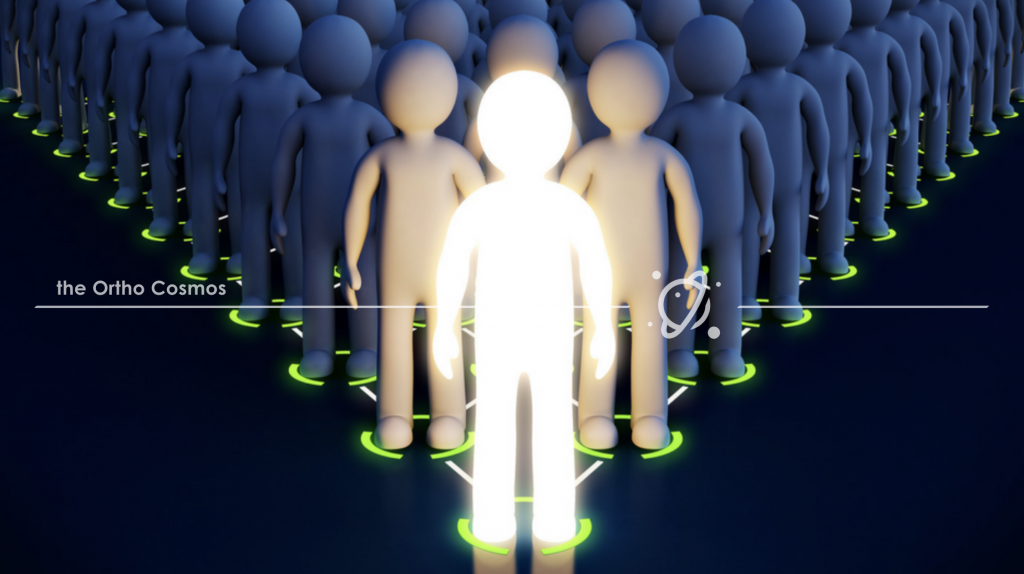 The orthodontic team is a dynamic group of people collaborating towards a common purpose. Highly effective teams can achieve remarkable things and they have a common thread. "Winning" teams sustainably work on building a team culture that allows them to do so.
Organizations that exhibit real greatness combine talent, relationships, and innovation in a variety of ways for the sake of achieving a shared goal." – Don Yaeger
They have an understanding of who they serve and why. Effective teams bring unique talents that complement those of their other members. These teams also have alignment and understand the direction they are following. Last and certainly not least, great teams have great leadership.
Effective leadership is undoubtedly the key to any organization. The challenge is that most people are placed into positional leadership. Leadership that is given by title does not a great leader make.
It's not leadership by position that allows people to succeed: it's the capacity to influence the thoughts, the feelings, the emotions, and the actions of other human beings." – Tony Robbins
What makes a great leader? Many believe that leaders should be enthusiastic, passionate, genuine and energetic. Besides the hard work and passion, a great leader also has a high degree of emotional intelligence. Great leaders share some common traits that lead to measurable results, where those traits boost a company's performance. (Daniel Goleman)
Self-awareness – Great leaders see themselves and their businesses clearly. They understand their strengths, weaknesses and those dynamics in their organization.
Self-regulation – Leaders should create an atmosphere of fairness and trust by controlling their feelings. Great leaders think before they act.
Motivation – A great leader should have passion for work and desire to raise the performance bar in those whom they lead.
Empathy – In leadership, it is important to maintain effective group dynamics and teamwork. An empathetic leader does not demoralize those around them by understanding their emotional needs.
Social Skill – Effective leaders work well with a team and are great at persuading others.
These leadership skills are key components to a successful organization. Besides drive, passion and emotional intelligence, I would also add that the most effective leaders create a culture of leadership. This culture is key to sustainable success by nurturing leadership development from within the ranks. This promotes better habits and behaviors for a "winning" team.
True leaders don't create followers. They create more leaders." – Tom Peters
Whether we like it or not, each of us is in a leadership position. Leading an orthodontic practice and an orthodontic team is a skill in it of itself. It takes hard work and fortunately, we have great examples that help guide us to understand the value of leadership.