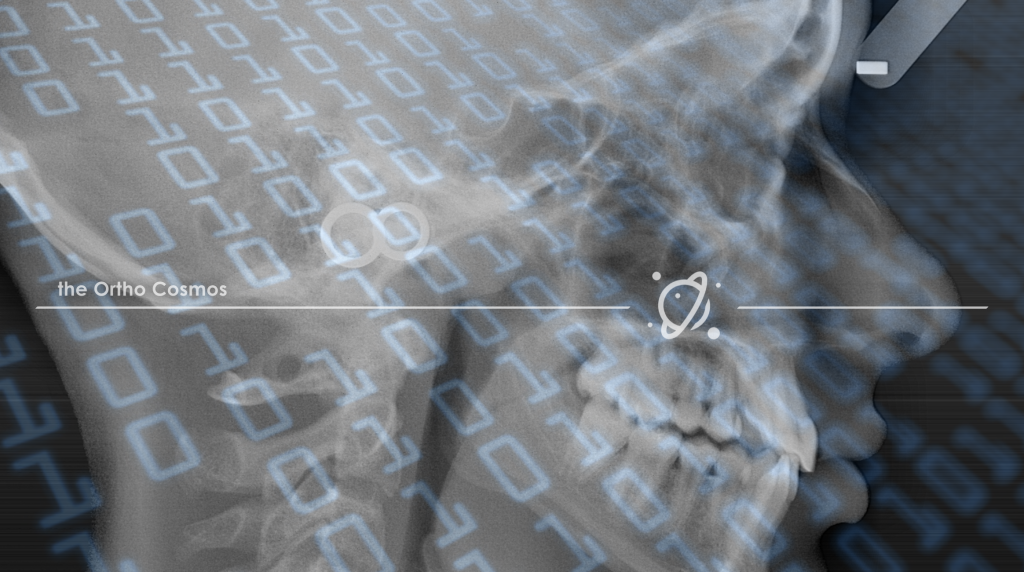 Data is critical to make the right decisions. "What gets measured gets done" is a key business principle. Across industries and professions, decisions evolve from limited observations, to shared evidence that improves outcomes. Businesses who use data and analytics to drive decision-making continue to outperform their peers.
Orthodontic treatment has improved and will continue to evolve because of shared data and evidence that pushes the specialty and the dental profession forward. The way data is being collected and distributed has changed significantly over the last few years. The power of data was often limited to academics, consultants and industry "insiders" who had the opportunity to review multiple practices, data sets, and research projects. With new digital tools and the development of big data, information that was limited to a few, is now much more accessible.
As Orthodontists, it is important to realize that the digital tools, services, and appliances we are using are contributing to a powerful data set never seen before. Whether you realize it or not, these data sets are growing the value of many leading companies.
Cognitive Data
The decisions made by people are valuable pieces of information. As an example, anyone who has used Facebook boosts to market their practice can realize that your personal Facebook account does not make you their customer.  You are actually their product.  The content we freely upload to their servers offers invaluable data on buying decisions, items of interest, and very specific demographics that can be purchased for targeted ads. Sharing data is making a huge impact in our personal lives and the most valuable assets of companies such as Facebook, Google and others.  Although playing with a smaller subset of data, there are several players in the orthodontic industry who are gaining ground with the power of data.
Business Analytics
Business consultants use metrics from their clients to evaluate market trends and use this data to make best practice recommendations.  Each consultant was limited to how many clients they had, and the diversity of the data collected.  Third party financial services are now gathering a tremendous amount of data that dwarfs what consultant surveys could do in the past. Currently, two large contributors to business data are OrthoFi and Gaidge.
OrthoFi offers a set of tools for managing financial systems in an orthodontic practice. As this company grows in managing hundreds of thousands of patient contracts, we are starting to see results of their data analytics. Their data will continue to show consumer trends and insight into the orthodontic financial systems.
Gaidge has been collecting data metrics from orthodontic practices for several years. Practice data is well organized to tap into daily updates from orthodontic practice management software. Bar graphs and graphics display the data for review of what is happening in the orthodontic practices enrolled in their service. As this data grows, Gaidge offers comparison groups based on regional groups and practice models. Since they collect data directly from practices on a daily basis, these trends offer many opportunities to evaluate the orthodontic business model and areas of improvement.
Data Mining and Machine Learning
One of the biggest players in this area is Align Technology. The innovations in attachment optimization, SmartForce, SmartStage and outcome simulation are products of the data their Invisalign product has been gathering.  Align Technology's biggest asset is the data it has been collecting from the millions of patients who have been treated with Invisalign.  With digital scanners, clincheck, and iOSim, the amount of data gathered is growing exponentially and will continue to grow their product development and commitment to augmenting orthodontic treatment.
Treatment Data Pipelines
The digital age of orthodontics now offers an easier collection channel of treatment data.  Intraoral scanners, CBCT data and even smartphone photos offer the opportunity to collect treatment images that can be superimposed and evaluated to reveal the results of treatment decisions.
Dental Monitoring uses the smartphone camera to capture tooth movements and allow orthodontists to monitor patient progress remotely. As this data is collected with their proprietary app and tracking system, a large amount of treatment progress data will also become available to review the effects of compliance and different treatment modalities. As the data is collected, the potential for correlations and treatment data will be revealed.
Orthoscience is a new forum that promises to gather treatment data from CBCT technology for the potential of better treatment decisions. By collecting data from the digital treatment card and 3D data from full head CBCT, much can be gained in learning the impact of treatment decisions. A data set of diagnoses, various treatment plans, and superimposed pre to post treatment data certainly aims to grow objective treatment data.
The Risks of Data Sets
The growth of big data sets will continue to offer many opportunities for us. The future will hold many business models that will grow the influence and power of data. It will be important for all of us to remember that although data sets can help up make solid business and treatment decisions, the source of data and the conclusions from that data are not always crystal clear.
The right approach to data is skeptical, not cynical––it understands that, while powerful, data science tools often fail. Data is nuanced, and "a really excellent skeptic puts the term 'science' into 'data science.'" The big data revolution shouldn't be dismissed as hype, but current data science tools and models shouldn't be hailed as the end-all-be-all, either." – Cathy O'Neil
As doctors, we will have to weigh the data trends and remember that we are ultimately responsible for patient care and treatment results.
There is increasing alarm that the complexity of machine learning may reduce the justification for consequential decisions to "the algorithm made me do it."  Fairness, Accountability, and Transparency in Machine Learning.
When a digital treatment plan suggests a modality that does not make biologic sense, consider that our ultimate role in the treatment of patients will still depend on our ability to discern between data sets and experience to make the final decision.